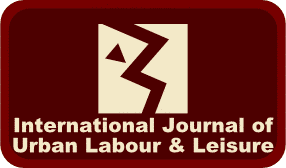 From issue 8 we have decided to go over to the *.PDF format. This enables us to keep better track of where articles are going and over copyright. It also gives us better control over how the articles are printed. Now when you click below each article will open in a new page where you can either read or print. This page will remain open for you to come back to.
Our first article comes from the music industry. Cree examines the role of brand and marketing strategy in the music industry. This is a depth analysis of the ways industry moguls use image to sell music.

This is followed by an article which adds to the earlier article by Arrigoni.
It examines the role of the city in Milan's leisure district. The article also constructs some typical types of individuals who use this new leisure disttrict and how they can both manipulate and be manipulated by the experiences.
Craig then examines the role of A&R in the music industry.This is a crucial area for our understanding of the music business. Most music heard in the public spotlight comes first through the hands of A&R who decide if something is worth investing in to mass market it. This job has no real set boundaries and is defined as much through intuition as it is through any scientific process of elimination.
Our last article is a transcript from the 2002 parliamnetary debate on the music industry. This outlines some of the processes music goes through before it gets to our aural pleasure. It will also give you an insight into how the state thinks about the music industry.