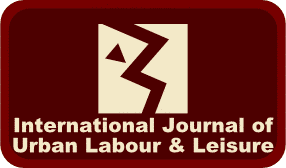 Other Internet Resources
African american critical theory and cyberculture
BIDS Citation Index, British Library Journal Articles
Black pioneers of the internet
Blackwell's Sociology Resources Includes details of electronic discussion groups
British Library of Political and Economic Science (BLPES)
Building Citizen-based Electronic Democracy Efforts Steven Clift
BUBL Information service for the higher education community
Bullfrog Films Educational video films
CAQDAS Centre for Assisted Qualitative Data Analysis Software
Centre for Applied Social Surveys (CASS)
Centre for Research on Simulation in the Social Sciences
Civic Networks: Building Community on the Net Scott London
Clearing house for Social Sciences Subject-Oriented Bibliographies
Computer Simulation of Societies Home Page Maintained by Centre for Research on Simulation in the Social Sciences
Colour and the net
Coombsweb ANU Social Sciences Server
Conceptual Blending on the Information Highway : Metaphorical Inferences Work? T. Rohrer
COPAC (Consortium of University Research Libraries National OPAC)
Council of European Social Science Data Archives (CESSDA)
Cultural uses of internet information and communication technologies
"Cybertheory" : Mapping the Multimedia Terrain of Postmodern Society Epstein and Lichty.
Digital Media: Hypertext, Cybernetics, Cyborgs and Virtual Realities Karla Tonella
Electronic Democracy Toolkit Howard Rheingold.
ESRC Qualitative Data Archival Resource Centre
Ethno/CA News Information on Ethnomethodology and Conversation Analysis
EU Parliament Legislative Observatory
Finnish Institute of Occupational Health
Gender Inn Women's and Gender Studies Database
Humanities Hub Selected resources for the social sciences and humanities
Hypercapital David Golumbia
Information on European Union Research and Development Projects
Internet Free-Press A leading electronic publishing organisation (Resources)
Irish Association of Social Workers
ISI (Institute for Scientific Information)
Lines for a Virtual T/y/o/pography Matthew G. Kirschenbaum
Low income groups in information age
Media and Communication Studies
Metaphors We Compute By: Bringing Magic into Interface Design
National Archive of Computerized Data on Aging Includes many links to gerontological sites
National Institute for Social Work
Netherlands Institute for Social Sexological Research (NISSO) Database
Netizens: On the History and Impact of Usenet and the Internet M. & R. Hauben.
Network Nation Revisited D. Belson.
Norbert Elias and Process Sociology
Nordic Youth Research Information (NYRI)
Opac '97 British Library holdings
Ozline Australian Information Online Australian information relating to the social sciences and humanities
PLATO: The Emergence of On-Line Community D. Woolley.
Princeton University Survey Research Centre
Race identity tourism and internet
Regard Social science research funded by the Economic and Social Research Council
Register of Social Sciences Electronic E-Journals
Research-in-Progress Canadian Centre for Philanthropy directory of research concerning nonprofit, voluntary or charitable organizations
Restructuring the City: Thoughts on Urban Patterns in the Information Society Ken Friedman
Sage Publications, Ltd
SATSU Science and Technology Studies Unit
SCOS Standing Conference on Organisatinoal Symbolism.
Scottish Council for Research in Education
Serebella Search engine.

Simone de Beauvior 50th Anniversary of the Second Sex
Social Science Journals published by E.J.Brill
Social Science Research Grapevine News, jobs and training opportunity for social science researchers
Social Sciences Data Collection University of California, San Diego
Social Sciences Scout Report Regular bulleting of new Web resources aimed at social scientists and researchers
SocInfo: CTI Centre for Sociology and the Policy Sciences
Sociological Databases and Search Engines University of Texas at Austin
Sociology Corner Sociologal resource gateway
Sociology Courses on the Internet
SocioSite Sociological Institute of the University of Amsterdam
SOSIG Social Science Information Gateway
UK Higher Education Universities and Colleges Complete list of UK HE institutions linking to Web sites.
UK Research Office UKRO's mission is to promote effective UK participation in European Union funded research, higher education and training, and related activities.
Virtual Conference Centre - MCB's free Internet conferencing service
virtual imagined community
Women's Studies Resources University of Maryland
World Lecture Hall Sociology
World Wide Web Virtual Library for Sociology
www.lib.odu.edu/anss/resources.htm resources for anthropology and sociology librarians/info specialists.
www.theory.org Mass media and identity
Print Journals
Canadian Journal of Sociology Online