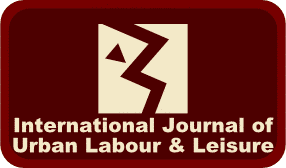 | | |
| --- | --- |
| Our first article aims to consider the impact that the popularity of black culture has had within mainstream culture on the way that we think about race. It considers the types of images of blacks that emerge from this popularity and the possible ways that both individual identities and perceptions of race can be influenced by these images. Through these considerations, it questions whether this popularity of black culture actually represents a positive advancement in the way that we think about race, or whether it just contributes to a maintenance of long-standing racial stereotypes. | |
The second article seeks to understand how much control press officers in the music industry have over what is printed about their artists in newspapers and magazines. It examined the nature of publicity and journalism and considered the issues affecting the communication process between them.

The research conducted an extensive review of the literature and was complimented by qualitative primary research into the field. Key findings illustrate that while there is a sufficient amount of control available to press officers, much of it depends upon basic social variables. The research also investigated the effects of the internet upon publicity and found that while it is a useful PR tool, it can also hinder gate keeping control. The research compliments and builds upon theories and literature whilst advancing current knowledge within the context of music industry public relations.

The third article examines the concept of the women's leisure and examines the situation of the urban working women in Dhaka-Bangladesh. Based on the qualitative approach, this report presents the leisure scenario of the white-collar working women of Bangladesh.

The last article aims to determine the extent of leisure time of university students in the city of Düzce. This is particularly relevant as Düzce was severely damaged in an earthquake and its rebuilding represents an opportunity to incorporate leisure activities in the planning.
Menu Options: